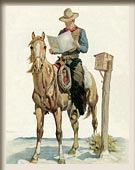 M-E COUNTRY/DJ SERVICES

We Now Do KARAOKE!

Line Dance Instruction- Line & Couples Line Dance-All Levels -Group and Private Lessons!

WE ARE FULLY INSURED!!!!!!!!!!!!!!!!!

D.J. Services- 

     Don't let the word Country in our business name scare you. If you like country music, that's great, if not, we have over 30,000 songs in our library of music from the 40's thru current rock and pop music. All of our music is on a Laptop computer which means no skipping cd's and you get that great Digital sound. We are line and couples dance instructors. We also do Karaoke. Our quoted prices include up to five hours time. Most dj services will only give you four hours time. Then they would charge you between $75 and $150 an hour for extra time over four hours. Plus, we don't charge for travel expenses and in most cases, will save you a ton of money. My wife and I do all of our events together which means their will be two dj's at your event. If you want Fun, interactive DJ's, look no further.  My wife and I are Classic Rockers. Scroll down to our Tour Schedule and look at all of our booked events for 2011. See how busy we are. We are the most sought after DJ's in our area. If you have any questions, please contact us.  Thanks, Mike and Elaine.

For information on us click the boots!

For information call us at -(888)691-1999 ( Ma. only) or (508) 853-6102  Fax. 508 853 6102

or Email us by clicking the mail box:


                                2012 Tour Schedule

January 7th  50th Birthday Party Auburn Elks  6:30 pm to 11:30 pm

January 14th

January 21st

January 28th 

February 4th Country Night St. Joseph's Church Stratford, Ct. 7 pm to Midnight

February 11th

February 18th

February 25th

March 3rd

March 10th

March 17th

March 24th

March 31st

April 7th

April 14th Wedding Georgetown, Ma. 3 pm to 8:30 pm

April 21st

April 28th

May 5th

May 12th

May 19th

May 26th

June 2nd

June 9th

June 16th

June 23rd

June 30th

July 7th

July 14th

July 21st

July 28th

August 4th

August 11th

August 18th

August 25th

September 1st

September 8th Wedding Party Progressive Club Uxbridge, Ma. 4 pm to 10 pm

September 15th

September 22nd

September 29th

October 6th

October 13th

October 20th

October 27th

Novenber 3rd

November 10th

November 17th

November 24th

December 1st Country Birthday Party Woburn Elks Woburn, Ma. 6 pm to Midnight

December 8th

December 15th

December 22nd

December 29th

December 31st New Year's Eve.

your html snippet